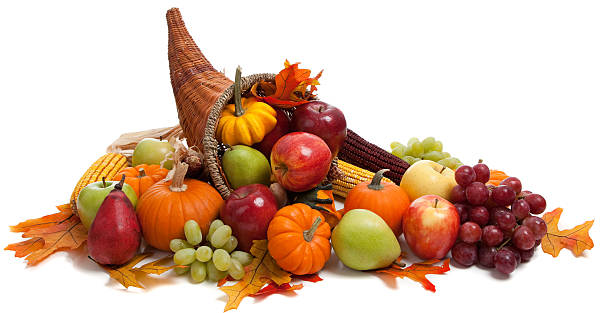 BS"D
So this year both grandmas quit Thanksgiving. They declared "it's too much" and handed off responsibility to the next generation. Of course, while offering to prepare their most beloved dishes! However, I see the next generation isn't much into "patchkeing". That is "fussing around" for the non-Yiddish speakers. And in all fairness, today's generation of women normally have a full load balancing work and family life. If they have a day off they are not getting up at 6 am to baste a big bird, they are sleeping in for a change. So prepared items are increasing in popularity. Some opt for a full meal from the supermarket deli, while some will buy the bird and prepare the sides or vice versa. Pot lucks are a viable option too.
However, when you are dealing with food allergies and Celiac disease purchased meals and potlucks are a minefield. The host generally will not be able to answer questions regarding ingredients and cross contamination. The dozen or more people contributing dishes to the potluck will not necessarily adhere to your level of caution when cooking the meals. And, one of the biggest hazards this time of year is the buffet table. It is a veritable nightmare for the food allergic. Spoons designated for items that are "safe" for you are plunged into something "unsafe" by unaware guests. So the safest way to go in my experience is bring your own "safe" food items. If you are bringing enough to share, explain to your host you need to take your portion first due to cross-contamination issues. I find the best way to do this is serve yourself in the kitchen before the dishes even come to the table.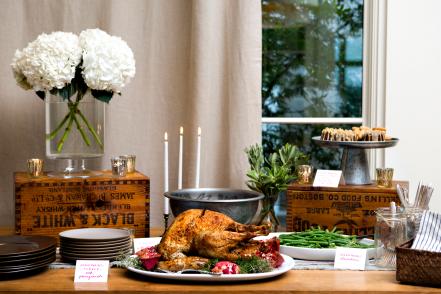 Another caveat is that big bird. Although everyone thinks it's so plain, there are certainly hidden allergens in it's preparation--especially store bought. I like using the Reynold's Kitchen bags for preparing the perfect turkey, but it calls for a couple of tablespoons of flour put into the bag (I use gluten free). Unfortunately, many hosts don't realize this is problematic. Nor do they think the ingredients they rub on the skin are a big deal. Cries of "I just used a little flour." or "Just peel off the skin." abound. Obviously, it is very problematic and enough to ruin a food sensitive person's holiday, even cause them to need medical attention. So given it's unlikely you are going to make your own turkey, parts are a viable option. As soon as November hits my supermarket has legs, wings, half breasts and more on sale. It's also a good option if you want to make the more manageable turkey breast, yet still have some dark meat. My family loves the crispy on the outside and juicy on the inside turkey leg recipe below. This year I made them when I first saw the legs in the store, and vacuum sealed and froze them for the big day.
You can use a variety of spice profiles for this recipe. If you prefer substituting a coffee rub or Italian seasoning blend for the spices, the end product will be just as great!
Non-stick cooking spray
4 turkey legs
1/4 cup olive oil
2 Tablespoons brown sugar
2 teaspoons onion powder
1 teaspoon garlic powder
1 teaspoon smoked paprika
sea salt and pepper to taste
Pre-heat oven to 400F degrees. Spray a large baking pan with non-stick cooking spray.
Place turkey legs end to end in baking pan. In a small bowl, mix together remaining ingredients.
Rub turkey legs with olive oil and spice mixture (this may be done up to 8 hours in advance).
Stick a meat thermometer in fattest part of one turkey leg---not touching the bone (unless using an infrared thermometer).
Bake at 400F degrees for 30 minutes. Reduce heat to 350F degrees and bake for an additional 1 to 1 1/2 hours, or until temperature of meat is 180 degrees.
Allow to rest 15 minutes before serving.
Yield: 4 turkey legs