BS"D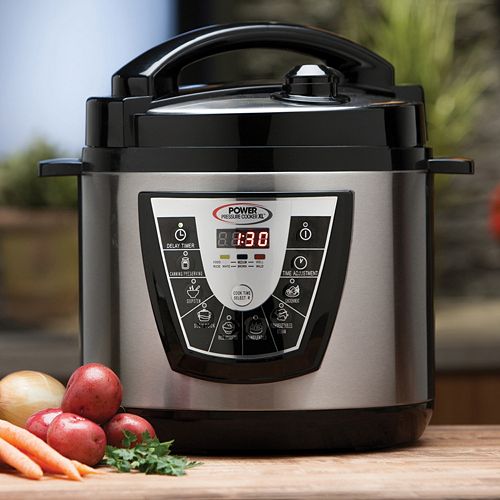 So I've been trying to replicate my grandmother's a''h and mother's tzimmes since I've had my own household. I could never get the softness of the carrots right or the thickness of the sauce. I have tried it different ways, baking, simmering, with orange juice, with crushed pineapple and nothing worked. Since I have a love affair with my
electric pressure cooker
, I decided to give that a try. And the saying, try, try again paid off as I met with success! And, in minimal time.
So over the years I've learned a few things, baby carrots, for some reason, don't work, don't put too much liquid in the pot and there's no shame in using a little cornstarch for the thick glisteny texture you desire.
So in just 20 minutes (plus time to bring it up to pressure) I B"H had perfect tzimmes to accompany my Rosh Hashana meal, and enough to freeze for Yom Kippur!
This is a wonderful accompaniment to any roasted meat or chicken entree. It keeps for a week in the refrigerator, and reheats well.
My Heritage Tzimmes
4 large carrots, peeled and cut in 2 inch pieces
2 medium sweet potatoes, peeled and cubed
1/2 cup prunes, pitted
1/2 cup dried apricots
1/2 cup light brown sugar
1/4 cup honey
1 teaspoon ground cinnamon or 1 large cinnamon stick (discard after cooking)
1/4 teaspoon ground ginger
pinch cardamon
salt and pepper to taste
1/2 cup orange juice
1/2 cup water
1 Tablespoon corn starch
Place all items in the pot of an electric pressure cooker in the order listed.
Secure lid and set to rice/beans setting for 20 minutes.
When done cooking release pressure.
Remove vegetables and fruit to a container.
Whisk corn starch into remaining liquid with pressure cooker on keep warm setting. When liquid is glisteny and thickened, pour over tzimmes and stir gently.
Serve warm
Yield: 10-12 servings