BS"D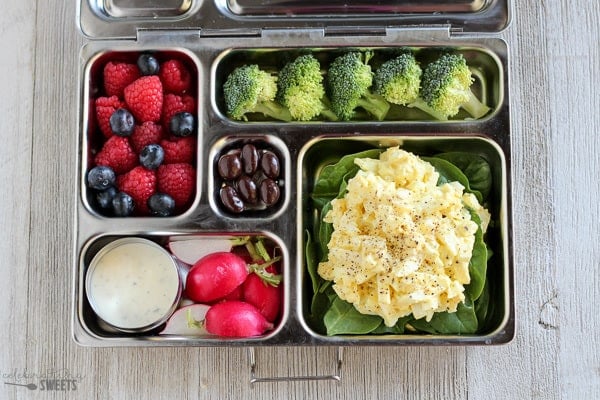 So just a couple of months into the school year I'm hearing the lunchbox blues being sung. Cue harmonica music: I hate my snacks, I'm so tired of xyz all the time, I'm still hungry (I send about 4 snacks a day because the teachers make it seem like they're scaling Everest, not learning times tables). So I need to shake things up a bit. Here are some fun items (mostly from Costco), that can keep things interesting: mini peppers dipped in individual guacamole, individual apple slices (they actually work out about the same as a whole apple and you don't get complaints), nori sheets, deli rolled around cucumber spears, dried mango slices.
But of course the best surprise is a home baked goodie. I've been trying to find a blondie recipe that was easy, didn't use weird ingredients and had a great taste and texture. When you are baking gluten free and vegan that can be a tall order. But with a little tinkering of a non-gf and non-vegan recipe, I came up with something I love. It is soft and chewy and just everything I want in a blondie.
Post below with your lunch box ideas. Sharing is caring ;)
If nuts are not allowed in your diet or your school, you can substitute an equal amount of oat flour for the almond flour (you may old fashioned oats you process finely in the food processor).
Chippy Girl Blondies
1 cup non-hydrogenated margarine (like Earth Balance Buttery Sticks)
1 cup dark brown sugar, packed
2 teaspoons vanilla extract
½ cup unsweetened applesauce
2 tablespoons ground golden flax meal stirred into ¼ cup water (let sit for 10 minutes)
1 ½ cups gluten free flour blend with xanthan gum
1 cup almond flour (can sub 1 cup oat flour or 1 cup GF flour blend)
2 teaspoons baking powder
1-9- or 10-ounce pkg. semi-sweet chocolate chips
1 cup chopped nuts, optional
Pre-heat oven to 350F degrees. Line a 9x13 baking pan with parchment paper, set aside.
In the bowl of an electric mixer, beat margarine at medium-high speed until fluffy. Add the sugars and beat until fluffy and well combined. Add vanilla, applesauce and flax mixture, beat until well combined.
Stir in remaining ingredients, except chocolate chips and stir on medium speed until blended. Stir in chocolate chips and nuts, if desired. Spread evenly into prepared pan.
Bake for 40 to 45 minutes, or until golden brown on top. Allow to cool completely on a wire rack. Cut into 24 bars.
Store covered at room temperature.